Origin: Barstow, California (USA)
Genre:
Mathcore / Hardcore / Experimental

Album: Noise, Noise, and More Noise
01. Brother John's Revenge
02. Red, I Don't Have Time For This...
04. Wonderful Wizard of LSD
05. Boy Oh Boy, I ain't No Wiz Kid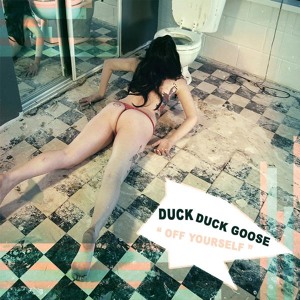 Album:
Off Yourself
01. Documenting Disappointment
05. Cosmic Kidd Nappers
06. Dirt Freaks
07. Firetrucks On Fire
08. Pollution People
Format: Various kbps, mp3
DDG
carved a named out for themselves in the shadow of
HHLL,
but eventually refined their own sound with their second EP, and then their
EP "
Future Trash
", which they released as
Pollution People
. Above is some footage guest starring Robbie (vox) of
HHLL.